Category • Coffee Machines for Offices
Case study: Lumanity, London
Anthony | June 13, 2023

Lumanity was formed to bring together diverse perspectives and unique clinical, scientific, and functional expertise to uncover innovative, yet pragmatic approaches to address the complex set of challenges in the medical market. Their UK headquarters is found on Great Suffolk Street in London.
Challenge
Lumanity wanted an inclusive and accessible kitchen at the heart of their office, with breakout and collaborative working areas nearby. It was part of an extensive refurbishment carried out by HOP Interiors, so they needed a coffee solution that would fit into the modern design.
This not only meant that their coffee machine had to look great, but it had to seamlessly blend into the new kitchen. This also required the water, waste and power connections to be factored into the design from the beginning.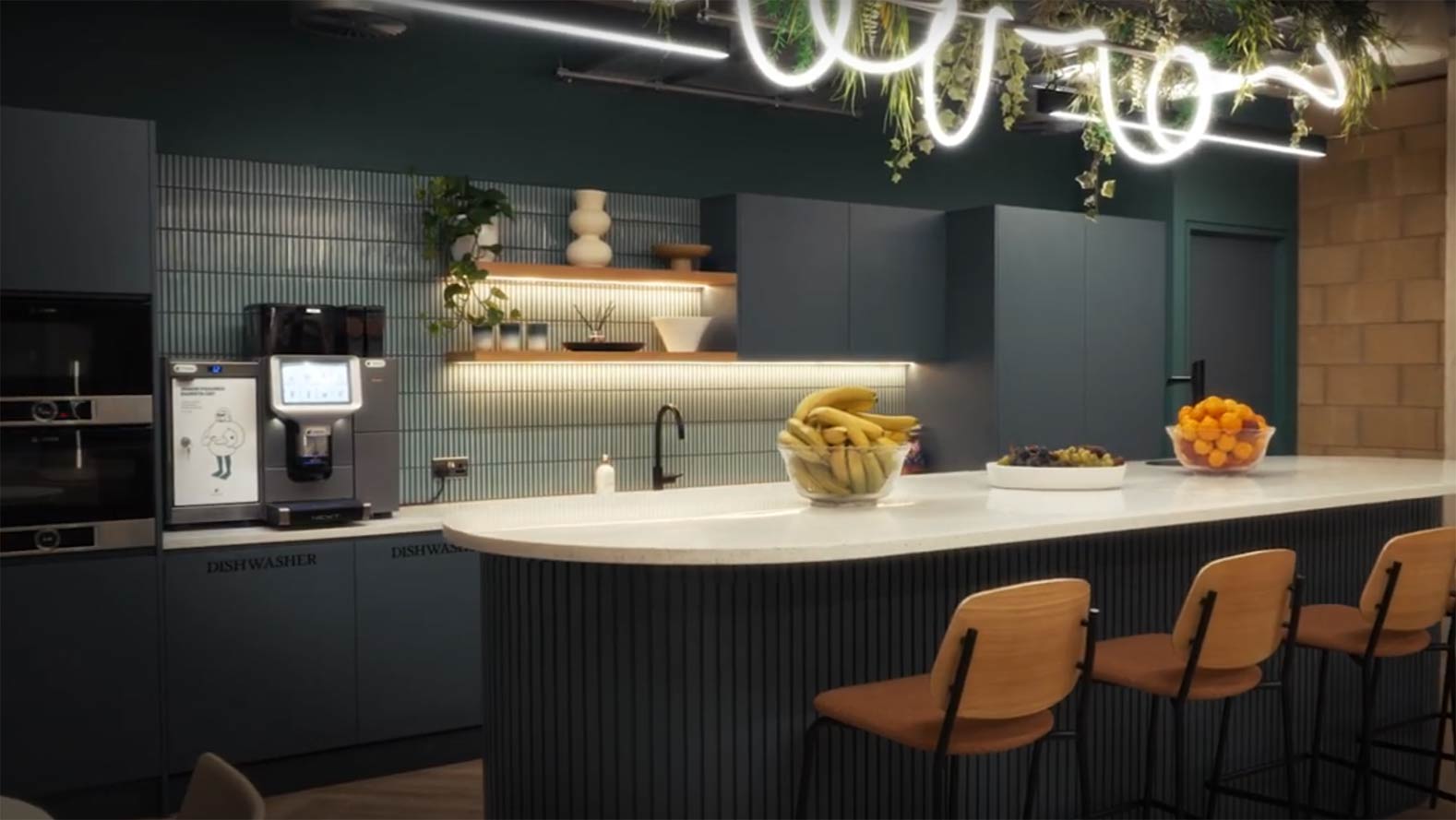 Solution
To accomplish what was needed, FreshGround teamed up with HOP Interiors from the start of the process. Based on Lumanity's requirements, we supplied an F5 Egro Next coffee machine, which dispenses the best quality barista-style coffees, as well as provide a dairy-free milk option for all drinks.
As we were involved from the beginning, the F5 was worked into the plans so that the fit-out team could get it right the first time. This meant that there were no costly redesigns or reworks necessary to accommodate the coffee machine, and everything worked as intended.
Results
The team at Lumanity are enjoying their new space and quality coffees. It's received a lot of praise from the team, who love using our Mount Elgon coffee blend in their machine.