Category • Blog articles
7 easy ways to make your workplace more sustainable
Ollie Poole | November 3, 2023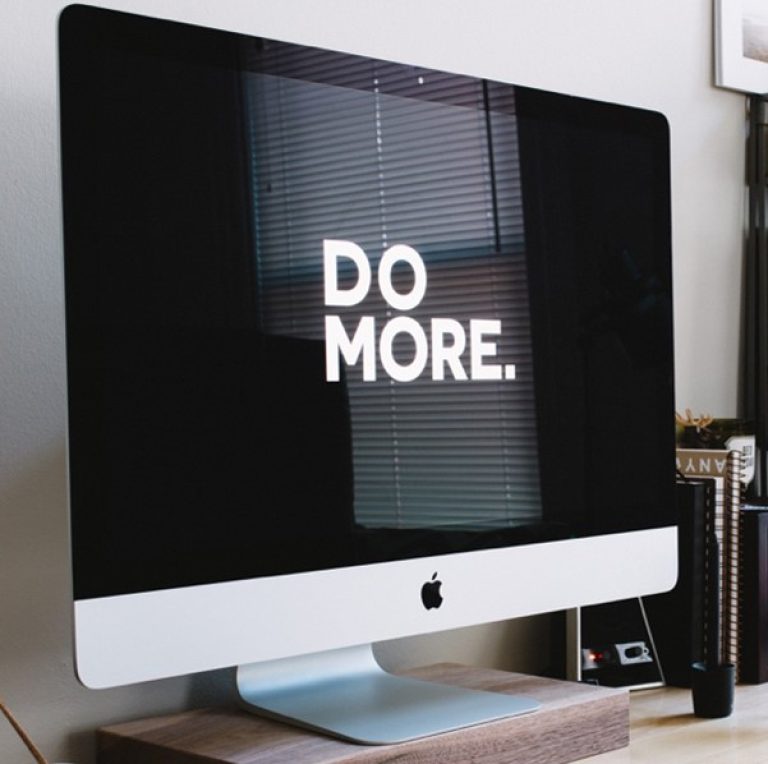 The average office worker generates around 2 pounds of office waste per day (including plastic, paper and food waste).
Shocked? If you're reading while drinking out of a single-use plastic bottle… you'll need to do more than hide the evidence. After the 45th consecutive warmer-than-average summer in the Northern Hemisphere and 55th consecutive warmer-than-average winter in the Southern Hemisphere (Source: August 2023 Global Climate Report), the pressure to be more sustainable is heating up. This is crucial for businesses, which have the employee numbers to turn small sustainable ripples into green waves.
From company reusable water bottles to recycling coffee grounds, here are 7 ways to champion sustainability in the workplace.

How to make your workplace more sustainable
"Sustainability is about sharing the planet and creating a liveable future for all of us inhabiting the Earth." (Centre for Biological Diversity)
1. Scrap single-use plastic water bottles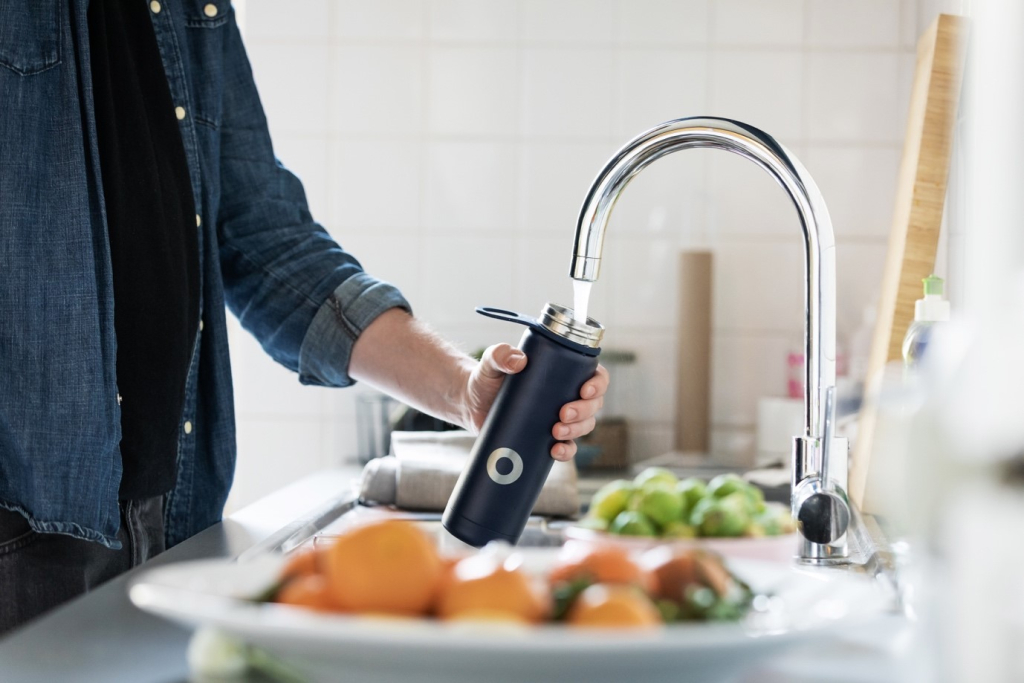 Image by Steve Johnson via Unsplash Images
Do you buy a single-use plastic water bottle during your lunch break? (You're not alone). Or maybe your workplace has a huge, plastic-bottled water dispenser with single-use plastic cups?
If this sounds like you, it's time to stop. Plastic waste pollutes oceans. This is why the UK is banning all single-use plastics ban from 1 October 2023 – and this is why all businesses need to make their workplace water set-ups environmentally conscious.
First step: trade out plastic cups for reusable water bottles for employees to use in the workplace. Next: we recommend waving "bye bye" to single-use plastic bottles by replacing your plastic, bottle-fed water cooler with a plumbed-in, undercounter water dispenser that connects straight to the mains.
Discover More: "The environmental impact of bottled water: how a water tap can help reduce waste"

2. Add energy saving features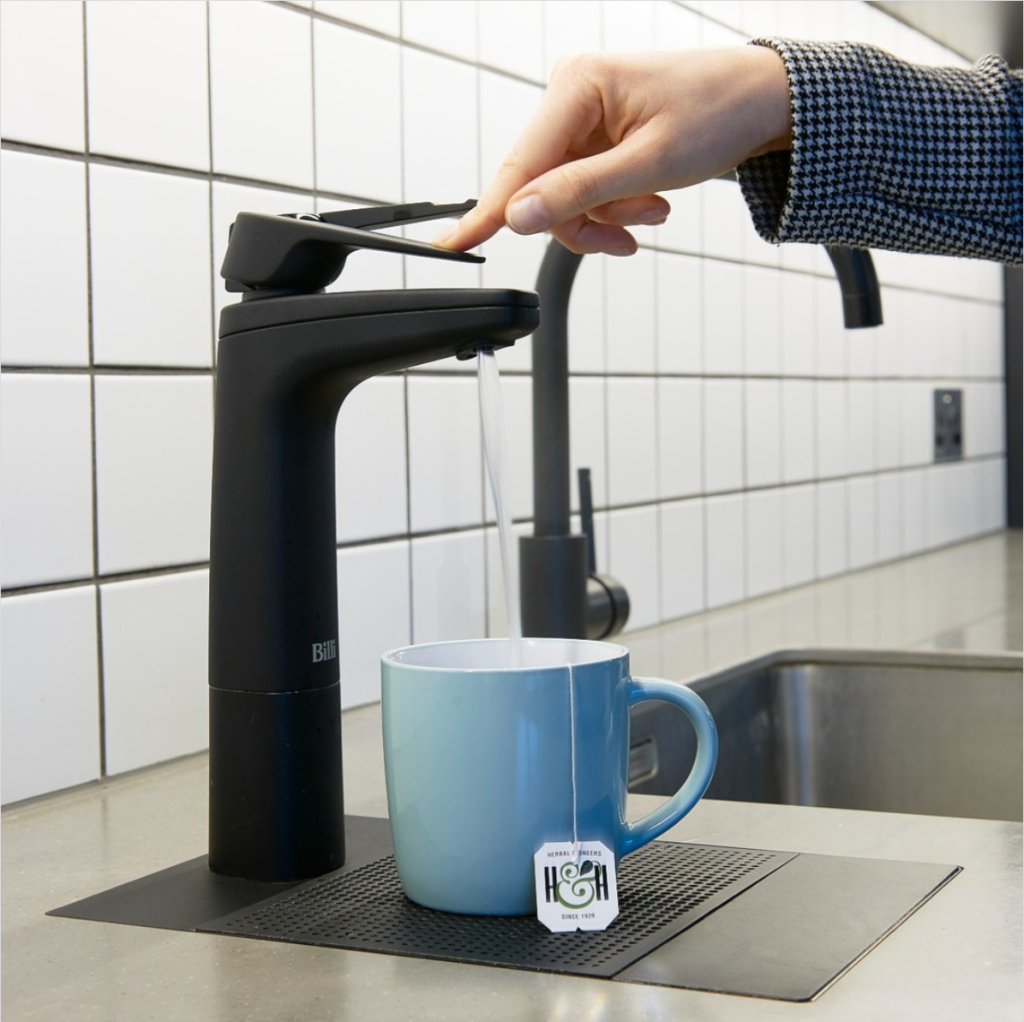 T5 Billi Quadra Plus Tap
Sustainability means using resources mindfully. And this is where energy saving comes in. How many times do you constantly overfill your office kettle, throwing away water and energy daily? Alternatively, to guaranteed no waste (and wow your employees) – you can add a boiling water tap. This uses less energy than a kettle, resulting in a huge yearly save in comparison.
Elsewhere, practicing sustainability in the office is often common-sense. You don't need to illuminate the whole office if you're the last one in. Turn the lights off if they're not needed, and shut down your computer at the end of the day.
We also recommend installing motion-sensor lighting that detects your movement (or the amount of natural light coming in from outside) – and adjusts the lighting accordingly to save power. This means lights always switch off if anyone forgets to turn them off when leaving your workplace.
3. Dispose of your waste properly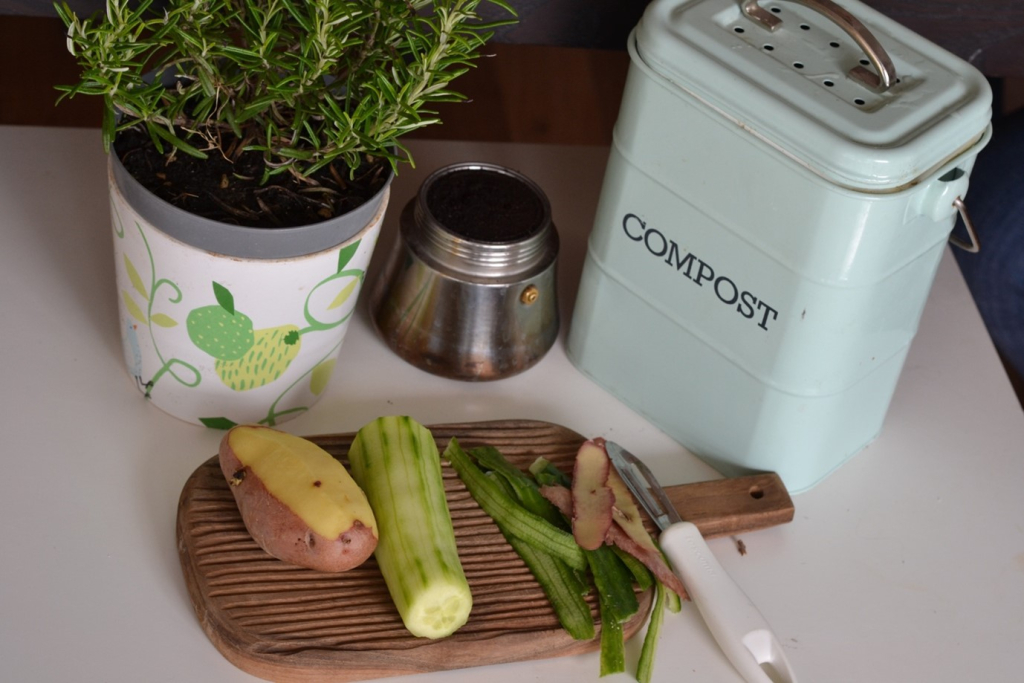 Image by Lenka Dzurendova via Unsplash Images
Bins don't have to be boring. Classifying your waste disposal is an easy way to make your workplace more sustainable. It's a good idea set up five bin types in your workplace. 1) general waste/landfill; 2) compost; 3) paper and cardboard recycling; 4) plastic bottles and glass; 5) electronic waste (e.g. mice, keyboards, old laptops).
4. Go 100% digital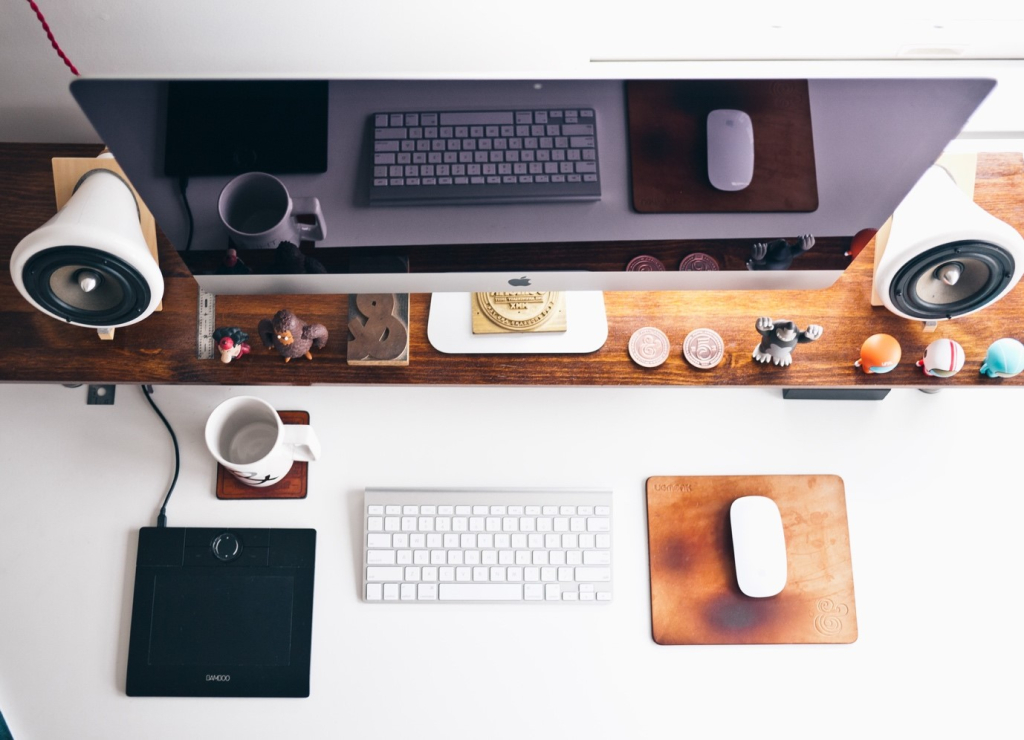 Image by Jeff Shelden via Unsplash Images
The days of loud office printers and mile-high piles of paper documents are gone. Putting a 100% digital, paperless policy in your workplace is a green flag for sustainability because it helps reduce deforestation, the pollution from paper production, and business costs.
Going digital also streamlines your ways of working – letting you find, store, share and edit resources on Google Workspace, Jira, Trello and other platforms.
5. Never use coffee capsules or pods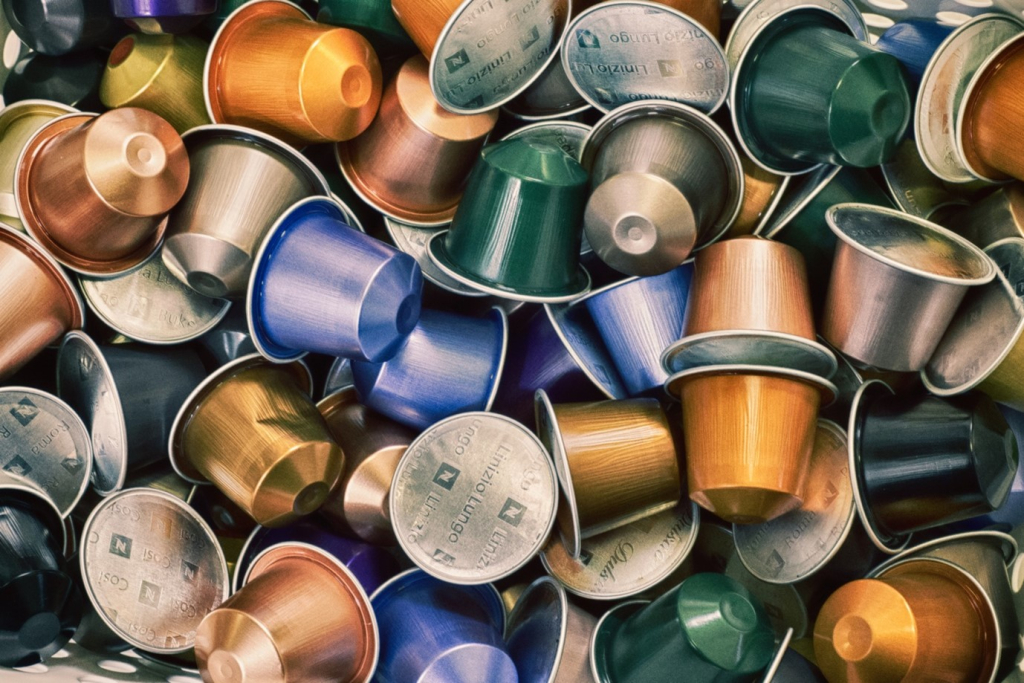 Image by Jisu Han via Unsplash Images
How do you take your coffee? Capsule-free is the right answer for an eco-friendly workplace. Despite their popularity, single-use coffee capsules (or pods) damage the environment because greenhouse gases are made from producing the pods' packaging and disposing of the non-recyclable waste.
A delicious (sustainable) solution is to purchase a bean-to-cup or filter coffee machine for your workplace.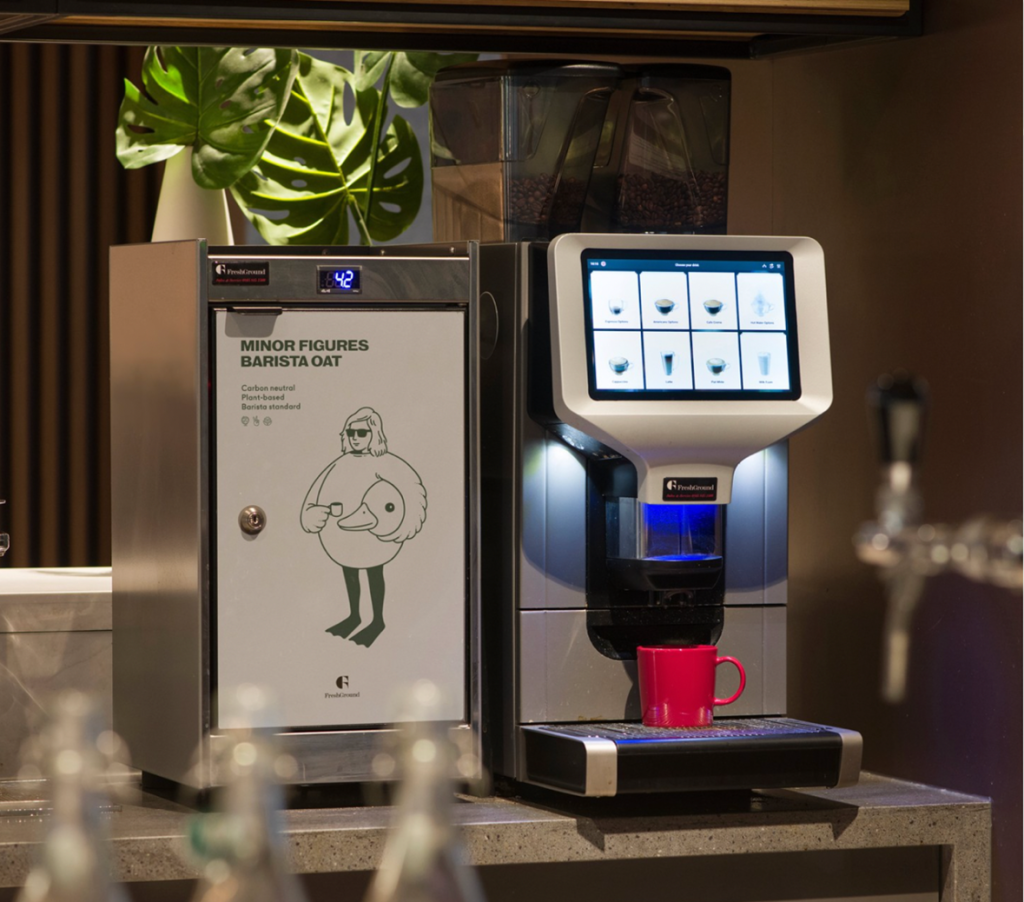 F5 Egro Next Coffee Machine
This means your coffee is freshly ground for every flavoursome cup – with no-added packaging going into landfill.
Discover More: How to choose your office coffee machine
Discover More: FreshGround sustainability commitment (and the Rainforest Alliance)

6. Recycle coffee grounds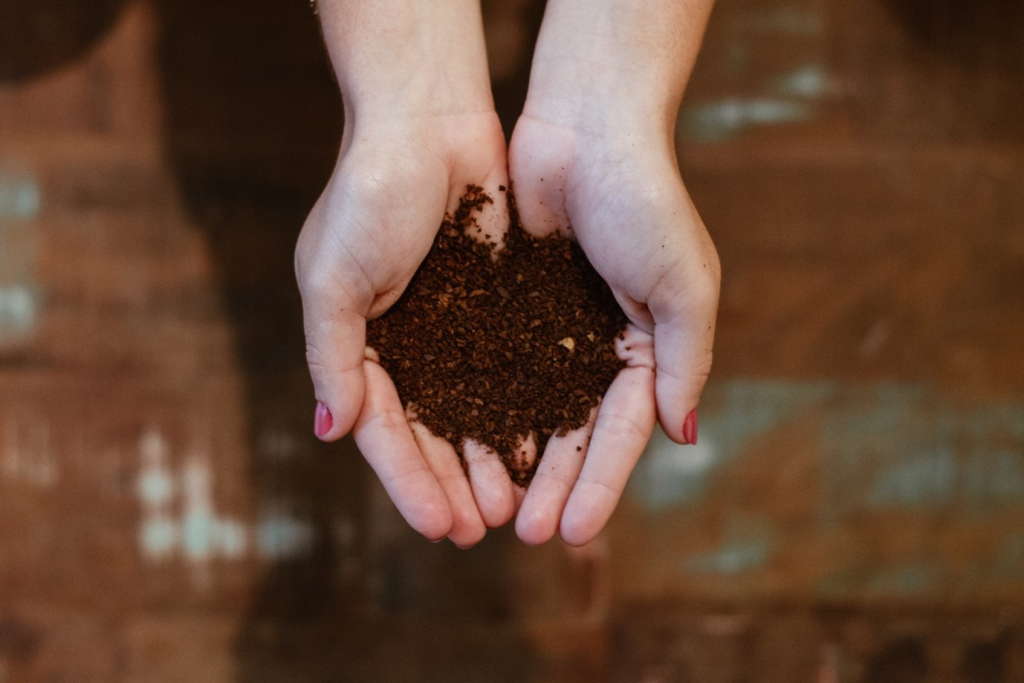 Image by Gabi Miranda via Unsplash Images
Recycling coffee grounds from your machine is an excellent way to champion workplace sustainability. We recommend gathering your coffee grounds and donating them to local vegetable growers to use as fertiliser. Coffee grounds are also used to soak up bad smells, grow mushrooms and create exfoliating skin scrubs (thanks to their antioxidants). We encourage all users of our workplace coffee machines to send their coffee grounds to Bio Bean, who transform them into products that benefit people and planet.

7. Encourage and incentivize your employees to be sustainable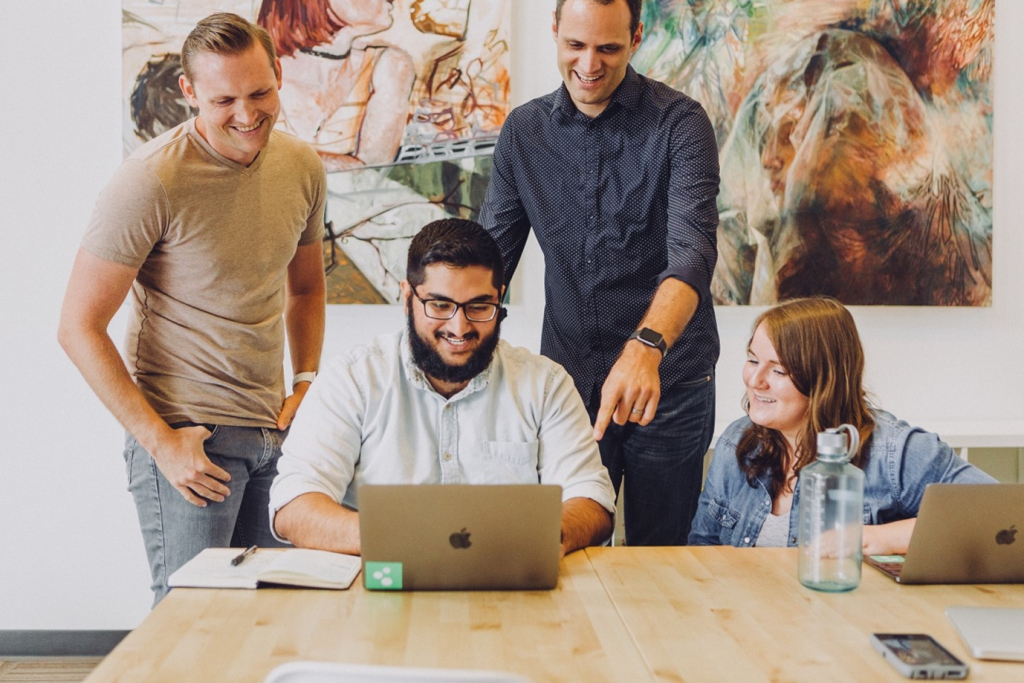 Image by Jud Mackrill via Unsplash Images

In conclusion
Setting up sustainability initiatives in the workplace has numerous benefits. A green business boosts your bottom line, enhances your reputation, plus keeps and attracts employees.
Above all, green businesses are mindful of future generations' need for natural resources. And this is what sustainability is all about.

Get in touch
Liked what you read? If you'd like to learn more about FreshGround's energy-efficient coffee machines and undercounter water dispensers and boiling taps – please contact us.