Category • Blog articles
Why your office will benefit from a sparkling water dispenser
Anthony | April 12, 2022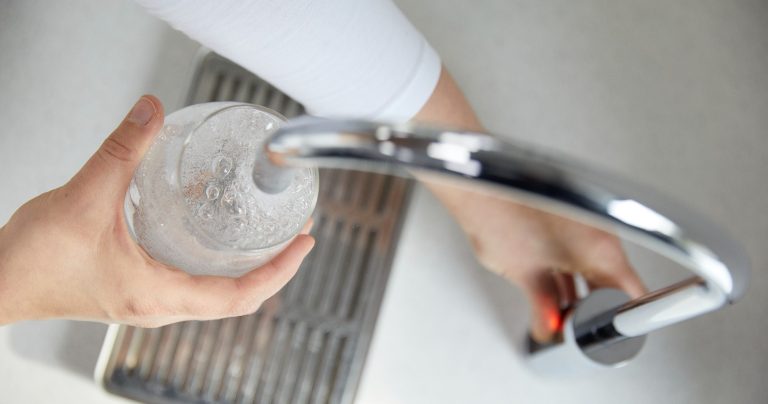 Demand for sparkling water has exploded in the last couple of years, with people looking for healthier options when chasing that fizzy fix. In the UK alone, sugar intake from soft drinks has fallen by 30.4% since May 2015. This is a staggering decline in the interest of traditional pop.
Instead, we're opting for more low-sugar alternatives, such as flavoured sparkling water. It seems to be driven by a heightened awareness of healthy living and personal wellness. As such, it's no surprise that the preference is for delicious drinks that hydrate and provide a healthy kick!
With this in mind, why not support your team with an integrated tap that dispenses sparkling water at the touch of a button? It offers a convenient alternative drink for the office that can be flavoured and enjoyed in hundreds of different ways (need ideas? Here's our top 5 sparkling water drinks recipes). Not to mention it's a great way to also introduce a chilled water solution that doesn't rely on big and bulky plastic bottles.
Potential health benefits
It can be challenging to drink six to eight glasses of fluid a day, as recommended by the NHS Eat Well guide. An office sparkling water tap adds a few bubbly options to the mix, and introduces some welcome variety to regular water. Why not add a slice of lemon, a handful of raspberries, or a low-calorie cordial to make it more interesting?
The same NHS health advice mirrors the general attitude of the nation, stating you should cut down on other sugary and fizzy drinks. Offering sparkling water on tap is a great way to keep the office hydrated and assist with these healthier lifestyle choices.
Being properly hydrated improves mental and physical energy levels, which can affect memory, concentration and even your mood. Not only that, but drinking enough water also aids with digestion, lubricates your joints, keeps muscles hydrated, and can even go a long way to maintain soft skin.
Increase productivity with a small change
Here's the great news. If sparkling water encourages your team to drink more fluids, it has been proven to make them more productive too. Scientists have performed countless studies to show how even mild dehydration during the workday can significantly affect employee productivity. As such, encouraging your colleagues to stay hydrated by providing great tasting, convenient drink options in the workplace is a win-win for everyone.
Get in touch
Still on the fence about whether an office tap is right for you? Then get in touch with the FreshGround team today! You'll be surprised how easy it can be to have a tap or plumbed dispenser installed in your office space, and you'll start to notice the benefits immediately. It's not only great for the people working there, but it's also better for sustainability and reducing your carbon footprint too.